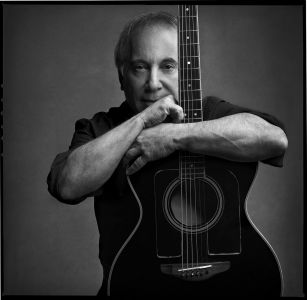 Congratulations! Seems like you've done it again. . .
Happy Birthday to
Paul Simon
, Rock & Roll Hall of Famer, Kennedy Center Honoree and first recipient of the Gershwin Prize For Popular Song. And one of the greatest singer-songwriters of the rock era. Still producing vital new music at 68 (check out 2006's
Surprise,
his adventurous collaboration with Brian Eno), Simon will be headlining the first night of the 25th anniversary Rock and Roll Hall of Fame concerts on October 29, along with Stevie Wonder, Bruce Springsteen & The E Street Band - and apparently even boyhood chum Art Garfunkel. An anniversary special featuring the concerts and preproduced material
will be aired on HBO
on November 29 at 8pm ET/PT.
If you need introduction, or a reminder, of how prolific a run he has had as a solo artist, play these four albums straight through: Paul Simon; There Goes Rhymin' Simon; Still Crazy After All These Years; and the groundbreaking Graceland. Nary a word nor a note wasted.