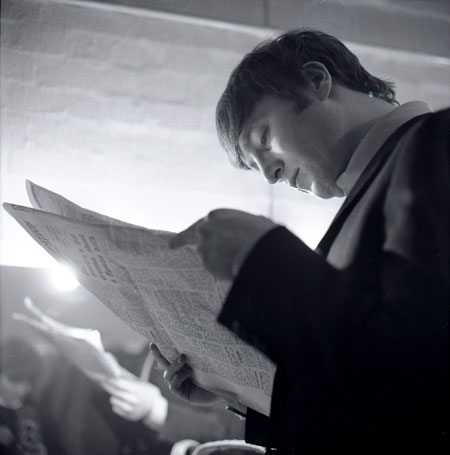 Thanks much to our friend Ryan for linking us at
Muzzle of Bees
. Bookmark and visit his site daily to stay ahead of the curve on up and coming artists, along with mp3 downloads, videos and concert dates.
The Decemberists have released an
animated video for "The Rake's Song,"
a very likable tune from their latest
The Hazards of Love.
The new
iPhone app Concert Vault
allows you to access the huge collection of live performances that are available on line at Wolfgang's Vault. And it's free.
One of our favorite American bands, Spoon, just announced a New Year's Eve show at
The Riverside in Milwaukee
. The Austin outfit is preparing their sixth studio release, the EP
Got Nuffin.
The single of the same name has been out for a couple of months and still sounds fresh.
The Flaming Lips first album in three years,
Embryonic,
comes out tomorrow (Tuesday) and
Paste Magazine reports
that they will perform for the last time in 2009 in Los Angeles Wednesday night at the Nike/Ricardo Montalban (we kid you not) Theater in Hollywood. Good luck scoring tickets.
TNOP patron saint Bob Dylan keeps finding ways to stay in the news. First,
the Christmas album
arrives in stores October 13. Now it is reported that a never released song from the 1965
Bringing It All Back Home
sessions titled "California" will be released on (again, we kid you not)
NCIS: The Official Soundtrack Album - Volume 2
from CBS Records on November 3.
Be sure to check out the
video reminiscences of LA Times rock critic Robert Hilburn
on Dylan, John Lennon, Bono, Kurt Cobain, Bruce Springsteen, Janis Joplin and Michael Jackson. It's part of the media push behind his recently published memoir
Corn Flakes With John Lennon.
Watch for our review of the book in future weeks to come.
Pitchfork embedded the Twilight: New Moon soundtrack yesterday, including the songs from Thom Yorke, Grizzly Bear, Bon Iver & St. Vincent and Lykke Li. Unfortunately, the audio was quickly taken down. Album release set for October 20 on Chop Shop/Atlantic. Set list:
01 Death Cab for Cutie: "Meet Me on the Equinox"
02 Band of Skulls: "Friends"
03 Thom Yorke: "Hearing Damage"
04 Lykke Li: "Possibility"
05 The Killers: "A White Demon Love Song"
06 Anya Marina: "Satellite Heart"
07 Muse: "I Belong to You (New Moon Remix)"
08 Bon Iver and St. Vincent: "Rosyln"
09 Black Rebel Motorcycle Club: "Done All Wrong"
10 Hurricane Bells: "Monsters"
11 Sea Wolf: "The Violet Hour"
12 OK Go: "Shooting the Moon"
13 Grizzly Bear: "Slow Life" [ft. Beach House's Victoria Legrand]
14 Editors: "No Sound But the Wind"
15 Alexandre Desplat: "New Moon (The Meadow)"