2010
Windmill Lane
Album of the Year:
Janelle Monae - The ArchAndroid
This 23-year old Kansas City native studied musical theater in New York before reversing course and heading down to Atlanta to make her musical bones. Monae was "discovered" there by Outkast's Big Boi and then introduced to Sean Combs, who ended up producing her debut, the stunning The ArchAndroid. Setting aside the attempt at a linear science fiction theme, everything else works. Monae genre-hops with ease, producing some of the most groove-tastic numbers since Stevie Wonder's heyday of the 1970s. Not a note wasted, the album is a repeated listening pleasure from beginning to end. What's more, she backed it up with a mesmerizing stage presence while on tour as an opening act for Of Montreal this year. In short, A Star Is Born.
KEY TRACKS: "Locked Inside"; "Tightrope"; "Come Alive (War of the Roses)"
LIVE: Monae performs "Tightrope" live on The Late Show with David Letterman (April 2010).
FURTHER READING: Greg Kot interviews Janelle Monae (March 2010).

===============================================
2 The National - High Violet
This was the year that this quirky band broke through into the mainstream, thanks to this superlative effort. The National tell compelling stories that are drenched in Heartland Americana. They get better with each studio album. The songs range from lost Flannery O'Connor-like short stories set to a brooding melodies to pastoral feelings to fuzzed out metal guitars.

KEY TRACKS: "Bloodbuzz, Ohio"; "Conversation 16"

LIVE: "Terrible Love" (Brooklyn Academy of Music, 15 May 2010)

FURTHER READING: "The National Agenda" by Nicholas Dawidoff (New York Times Magazine, 23 April 2010)


===============================================

3 Villagers - Becoming A Jackal
Wee Irishman Conor J O'Brien uses the moniker Villagers. This set of engrossing tales challenge the listener in the best Dylanesque tradition: Clever social commentary? The yin and yang of an individual's daily struggle to fit in this world? The unsure journey of a romantic relationship? All of the above? Whatever the interpretation, the songs confirm that this artist is a wordsmith with the goods to endure in the music business.
KEY TRACKS: "Becoming A Jackal"; "Ship of Promises"; "Home"
4 Local Natives -
Gorilla Manor
This year's champs of intricate harmonies are the L.A. group Local Natives, following in the footsteps of the past two years' champs, Fleet Foxes and Grizzly Bear. But the twist of this quintet is their fascinating give and take with the drumming of Matt Frazier. Impressively accomplished at such a young age, this band is on the come.
KEY TRACKS: "Airplanes"; 'Sun Hands"
==================================================
5 Arcade Fire - The Suburbs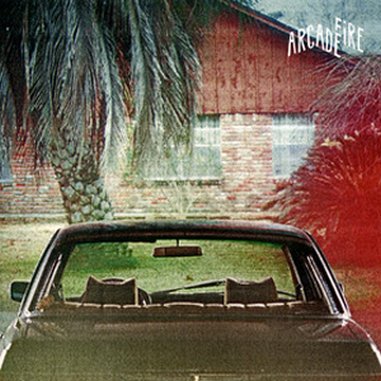 In which the Canadian indie darlings swing for the fences . . . and hit a triple. The concept as a whole is interesting, a series of middle class John Updike-type tales of how life can be complex even away from the grittiness of an urban environment. While that theme starts breathing heavy by the end of this 16 track opus, it's definitely built for arenas from a musical standpoint.
The Suburbs
nods to everyone from Bruce Springsteen to The Cars. And Win Butler and Regine Chassagne are not afraid to rock the boat and actually stand up for their politics, which is refreshing in the present world of rock.
KEY TRACKS:
"Ready To Start"; "Sprawl II"; "Month of May"
LIVE:
The band performs "Ready To Start" at Madison Square Garden
(5 August 2010)
FURTHER READING:
Win Butler talks to metro.co.uk
(23 November 2010)
================================================
6 Mumford & Sons -
Sigh No More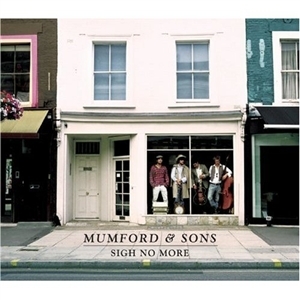 Ever since our trip to Ireland in the summer of 2009, we've been recommending these unique four-part harmony English folk rockers to anyone who will listen. And apparently many started to listen, due to the solid debut
Sigh No More
and a triumphant sold-out US tour this past year. But it doesn't work just for the harmonies: their booming sound and imagery hits the listener equally firm with repeated spins.
KEY TRACKS: "Little Lion Man"; "The Cave"; "White Blank Page"
LIVE:
Mumford & Sons sing "The Cave" on
Jools Holland Later
(4 May 2010)
FURTHER READING:
Laura Barton writes in
The Guardian
about the band
(11 February 2010)
================================================
7 Bruce Springsteen -
The Promise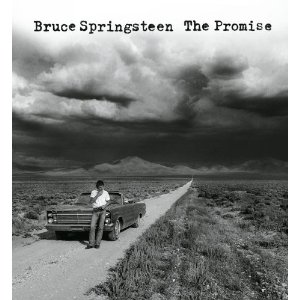 Outtakes of Springsteen's
Darkness On The Edge Of Town
sessions, recorded back in 1977 and 1978. The Boss & The E Street Band had famously been away from the recording studio for almost three years due to a managerial dispute. But then Springsteen came to The Record Plant in New York City with a wealth of material, and this 21 (22?) track archive stands as a great double LP addition to his wonderful catalog. The majority of the record could be peeled off and titled Born To Run 2.0. And boy is that a good thing: we hear all of Springsteen's glorious influences sprinkled throughout the album (Phil Spector, Memphis soul) as well as the songs that could have cozily fit next to
Darknes
s' track listing.
KEY TRACKS:
"Gotta Get That Feeling"; "It's A Shame"'; "Because The Night"; "Talk To Me"; "The Promise"
VIEWING:
Bruce Springsteen talks about The Promise
LIVE
:
Southside Johnny & The Asbury Jukes joined by Bruce Springsteen on "Talk To Me"
(8 December 2003)
=================================================
8 Gorillaz -
Plastic Beach
Damon Albarn puts together his loose collective once again for the first time in five years in the guise of illustrated characters created by Jamie Hewlett. While there may not be numbers as groove-laden as "Feel Good, Inc." or "Dare" (from 2005's effort
Demon Days), Plastic Beach
finds Albern continuing to push pop music forward. The album includes fantastic takes from vets Bobby Womack, Mos Def and Lou Reed. Oh, and a solid rhythm section in two vets from the English music scene: Mick Jones and Paul Simonon. Like most worthy albums,
Plastic Beach
takes a few listens to digest and enjoy. Take the time to do so.
KEY TRACKS: "Stylo"; "On Melancholy Hill"; "Some Kind of Nature"
LIVE:
"On Melancholy Hill" at Glastonbury 2010
FURTHER READING:
Albern & Hewlett talk to
The Fader
(30 April 2010)
==================================================
9 LCD Soundsystem -
This Is Happening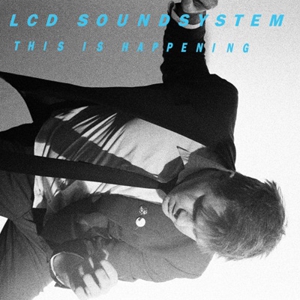 LCD Soundsystem mastermind James Murphy is no young pup to the music scene. When the first cut ("Drunk Girls") was leaked from
This Is Happening
we were fooled into thinking his first LP in three years might be a rave filled dancefest. Wrong. Really wrong. The album marks a giant step forward, with Berlin-era Bowie haunting many of its tracks. Let's hope this isn't Murphy's last go-round; he obviously still has plenty to say.
KEY TRACKS: "All I Want"; "Dance Yrslf Clean"; "I Can Change"
LIVE:
LCD Soundsystem performs "Pow Pow" at the Fox Theater in Pomona, California
(5 June 2010)
FURTHER LISTENING:
James Murphy talks with Greg Kot and Jim DeRogotis on
Sound Opinions
(3 December 2010)
===============================================
10 The Black Keys -
Brothers
After years of toiling in and slogging across the country to small clubs, the Akron duo of Dan Auerbach and Patrick Carney hit it big commercially. Seemingly in the background every time you view a commercial on TV (we're not against making a buck, but boys . . . a jewelry store?) or hear a bumper on sports talk radio, it cannot be denied that
Brothers

strikes gold once again to our ears. They went into the studio with Danger Mouse for the sole purpose of coming up with a radio friendly single that would not belie their blues roots and damned if they didn't do so: "Tighten Up" is one of the best songs of 2010. The remainder of the record is loose and playful, drawing on influences from Junior Kimbrough
to Credence Clearwater Revivial. We dare you to try to turn it off while driving.
KEY TRACKS:
"Tighten Up"; "Everlasting Light"' "Howlin' For You"; "Next Girl"
================================================
11 Los Lobos -
Tin Can Trust
The Band From East L. A. shows once again that it cannot make a bad album. Mostly a bluesy affair, but not above the occasional fiery aside that Los Lobos is noted for when armed with electric guitars.
KEY TRACKS: "Burn It Down"; "Tin Can Trust"; "27 Spanishes"
==============================================
12 Richard Thompson -
Dream Attic
From our review of Thompson's live show back in November, which included a performance in full of
Dream Attic:
"Any guitar solo by Thompson is never an exercise in naval-gazing. Indeed, the crowd has witnessed one of the best ever at his instrument, who is still contributing vital music over 40 years after bursting on the music scene."
KEY TRACKS:
"If Love Whispers Your Name"; "Big Sun Falling In The River"; "The Money Shuffle"
==============================================
13 Sharon Jones & The Dap-Kings -
I Learned The Hard Way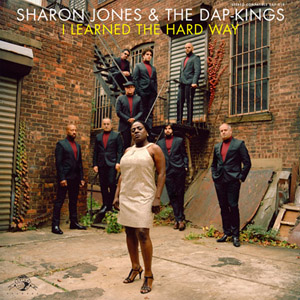 Miss Jones continues her progression into one of the true greats in the soul genre, helped in no small way by her crack nine-piece Brooklyn band. Not to mention one of the more dynamic live shows you'll ever see.
KEY TRACKS:
"I Learned The Hard Way"; "Better Things"; "Money"
==============================================
14 Laura Marling -
I Speak Because I Can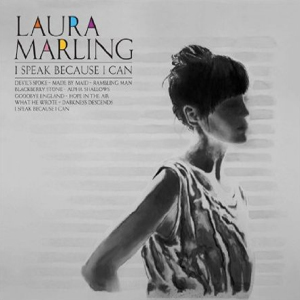 This 20 year old songwriting wunderkind broke through the noise of mediocrity with this effecting sophomore effort, evoking a young Joni Mitchell.
KEY TRACKS:
"Rambling Man"; "Goodbye England"; "Devil's Spoke"
==============================================
15 Mavis Staples -
You Are Not Alone
The grand dame of gospel and soul returns to the spotlight in this Jeff Tweedy produced disc. Mavis sings some of her father's songs and also takes on with great success John Fogerty, Randy Newman, Allen Touissant and Little Milton. She's a national treasure.
KEY TRACKS:
"You Are Not Alone"; "Wrote A Song For Everyone"; "Downward Road"; "Losing You"
==============================================
16 New Irish Collective -
Popical Island
One of the best kept secrets of the year. This interesting batch of songs was gathered by an Irish collective of Dublin indie bands. The 15 tracks run the gamut of musical styles and tastes.
KEY TRACKS:
Lie Ins - "Vegetarian Girls"; Tieranniesaur - "Sketch!"; I Heart The Monster Hero - "Car #9 (Nintendo Mix)"; Land Lovers - "Is Nowhere Far Away Any More?"; Pantone247 - "Maybe Tonight"
==============================================
17 Cee-Lo Green -
The Lady Killer
Further proof of the resurgence and vitality of soul music. Cee-Lo's obviously got the goods and delivers on this jukebox crammed album. Speaking of which, why wasn't
"Georgia"
included?
KEY TRACKS:
"F*** You"; "Bright Lights Bigger City"; "Love Gun"
==============================================
18 Elton John & Leon Russell -
The Union
One of the pleasant surprises of the year. Elton John teams up with one of his idols, the very underrated Leon Russell, to make an album which reinvigorates Captain Fantastic, who until recently has been on rock icon cruise control. And the choice to have T-Bone Burnett produce didn't hurt, either.
KEY TRACKS:
"If It Wasn't For Bad"; "I Should Have Sent Roses"; "Hey Ahab"
==============================================
19 Spoon -
Transferrence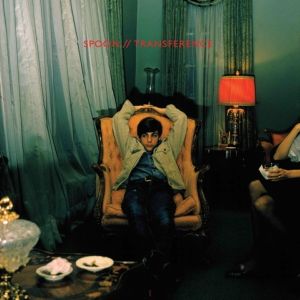 Lost in the shuffle because it was released at the beginning of the year, the Austin minimalist rockers went back to basics on this, their seventh studio long-player. More stripped down than Spoon's last two efforts (
Ga Ga Ga Ga Ga
and
Gimme Fiction
), Transferrence still pays attention to the basics of rock 'n roll: swagger and great hooks.
KEY TRACKS:
"Who Makes Your Money"; "Written In Reverse"; "Got Nuffin"
==============================================
20 The Cast of Cheers -
Chariot
Irish correspondent Celtic Ray turned us on to this 33-minute blast of post-punk glory that's not above nicking groups as diverse as The Beatles and Foals. You can still download the album for free by going to
The Cast of Cheers' bandcamp site
.
KEY TRACKS: "Goose"; "Derp"


============================================

BEST REISSUE: The Rolling Stones - Exile On Main St.

BEST OFFICIAL ISSUING OF A BOOTLEG: Bob Dylan - The Witmark Demos: 1962-1964 (The Bootleg Series, Vol. 9)

BEST TRIBUTE ALBUM: Dirty Hearts & Broken Windows: Songs of John Prine

REGRETS, WE'VE HAD A COUPLE (Albums that made the list in 2009, but should have been ranked higher): Passion Pit - Manners; Dawes - North Hills

BOY, DID WE MISS THE BOAT (Album that should have made the 2009 list, but didn't): Edward Sharpe & The Magnetic Zeros - Up From Below

PREVIOUS WINDMILL LANE ALBUM OF THE YEAR WINNERS:
2009 Grizzly Bear - Veckatimest
2008 Fleet Foxes - Fleet Foxes